Industry 4.0 - also referred to as the fourth Industrial Revolution - is a broad term for the new technologies and data - such as cloud computing, Internet of Things (IoT), and Artificial Intelligence - that are revolutionising the worlds of manufacturing and distribution.
Just as businesses 150 years ago had to adapt to electricity enabling mass production, today's enterprises face the challenge of embracing smart technologies and data to drive intelligent action in the physical world.
Knowing when and how to incorporate these new technologies into your business model isn't easy, and helping companies adapt to Industry 4.0 is a priority for Callaghan Innovation in its role as New Zealand's innovation agency.
What does it look like in practice?
Supporting the manufacturing sector
We offer a range of Industry 4.0 related products and services to help manufacturers to grow and flourish.

Customer story
Jones & Sandford Joinery: Less stressed employees, less stressed clients, all through Lean
From constantly putting out fires to a stress free workforce, by taking on lean manufacturing methods, Jones & Sandford Joinery were able to identify opportunities for change and overhaul processes and outputs.
Read more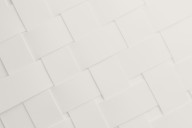 Ready to transform your business?
Get started today!
Find out how Industry 4.0 can help your business.