Our mission-led initiatives are rooted in the belief that emerging technologies like Artificial Intelligence (AI) and Web3 have the potential to redefine industries, empower individuals, and foster collaboration like never before. We strive to be at the forefront of this revolution, steering innovation in ways that positively impact society.
Our approach
Mission-Driven: Everything we undertake is guided by our commitment to deliver impact and commercially focused outcomes.
Innovation: Our team of experts constantly pushes the boundaries of what's possible, staying ahead of the curve to deliver cutting-edge solutions.
Collaboration: We believe in the power of partnerships. We collaborate with organisations, communities, and individuals who share our vision to amplify our impact.
Areas of focus
AI
AI has evolved beyond its traditional confines, extending its reach far beyond the realms of computer science and mathematics. Today, it stands as a potent catalyst propelling progress and innovation across diverse scientific domains.
Our commitment lies in harnessing the boundless potential of AI, with a dedicated focus on a wide spectrum of applications crucial to the advancement of Aotearoa New Zealand. Our approach amplifies and capitalises on the thriving research and development ecosystem, seamlessly integrating the strengths of government, academia, and industry.
Web3
Web3 represents the next evolution of the internet—a decentralised, trustless ecosystem that opens up fresh avenues for collaboration, ownership, and value generation. Encompassing decentralised finance (DeFi), distributed ledger technology (DLT), decentralised autonomous organisations (DAOs), and non-fungible tokens (NFTs), it promises a digital landscape brimming with transformative potential.
Our mission is to unlock growth and ignite innovation within New Zealand's Web3 ecosystem.
Champion: We champion the voices of Web3 businesses, acting as their advocates with partners and government entities to heighten awareness of their challenges.
Enable: We foster co-creation and collaboration by establishing communication channels for knowledge sharing, networking, shared experiences, and storytelling.
Accelerate: We forge global and local alliances spanning various Web3 verticals to expedite innovation and drive progress.
Media release
New website brings together latest thinking on AI governance
Callaghan Innovation and the AI Forum, New Zealand's community of artificial intelligence technology champions, is today launching AI Governance, a new website to drive leadership in the responsible use and governance of Artificial Intelligence (AI) in Aotearoa New Zealand.
Read more

News
Web3 sector celebrates its leading lights
Easy Crypto, the country's largest non-custodial cryptocurrency exchange, won Web3 Business of the Year, while Grainger, who left the corporate world in 2017 to start Easy Crypto with her brother Alan, picked up the MinterEllisonRuddWatts Stand-Out Individual of the Year Award, and Hamilton Locke Entrepreneur of the Year Award.
Read more

Kevin Whitmore
Web3 Lead
Decentralised internet technologies and products
I am the Web3 lead within the Digital and AI product team where I work as a Business Innovation Advisor with startup and scaleup ventures in Wellington. I have a deep interest in decentralised internet technologies and associated products.
Read more
Kevin Whitmore
Web3 Lead

Kin Lung (KL) Chan
Team Leader, AI Lead
Leading business into transformative data journeys
I'm the Team Leader of the dynamic Data Vision Team and the AI Lead of Digital and AI Whare. We work to solve business challenges through innovative use of data and Artificial Intelligence. My journey includes having pioneered the Data Discovery and Data DIY services at Callaghan Innovation.
Read more
Kin Lung (KL) Chan
Team Leader, AI Lead

Sarah Sun
Head of Digital & AI Whare
Advancing emerging technologies and enhancing Aotearoa's innovation ecosystem
As the Head of Digital & AI Whare at Callaghan Innovation, I am actively involved in and leading mission-led initiatives in emerging technologies.
Read more
Sarah Sun
Head of Digital & AI Whare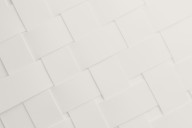 Ready to transform your business?
Get started today!
Check out the Web3NZ website.