Accurate measurement underpins scientific and technological innovation. Measurements performed to stringent international standards can lower technical barriers to trade, enhance competitiveness in business, and improve the quality and efficacy of regulations covering health, safety, and the environment.
The Measurement Standards Laboratory (MSL) is New Zealand's highest authority on measurement. MSL officially connects New Zealand to the world's most widely used measurement system, known as SI. We maintain national standards for a range of quantities, from mass and pressure, length, photometry, radiometry, temperature, and humidity to electrical quantities such as voltage, resistance and electric current. MSL's activities ensure that New Zealand's measurements can be compatible with the SI and accepted worldwide.
Based at Callaghan Innovation in Gracefield, Lower Hutt, our scientists, technicians, and engineers engage in world-class research and development and international liaison activities to ensure our national measurement system is fit for purpose and recognised by our international peers. MSL also offers services and resources to support testing and calibration labs, regulators, importers, exporters, and innovators to address measurement and control challenges and ensure they remain on the cutting edge.
Why do businesses work with us?
MSL plays a vital role in supporting companies that create high-tech solutions for the global market. From communication technologies to fruit-sorting and precision-manufacturing, we can assist innovators in demonstrating product performance, testing supplier quality, refining processes, and achieving compliance with international standards. Our certificates are internationally recognized, instilling confidence in you and your customers when it comes to global trade.
calibration reports to customers per year
training units to industry per year
Consultancy
Our highly-skilled scientists can work with you to solve your R&D measurement problem, and improve your products and processes. We've helped solve measurement problems for clients across multiple industries, including food and beverage, consumer goods, energy, medicine, agriculture and seafood.
Calibration
MSL is an IANZ-accredited calibration and testing laboratory. We offer premium calibration services and internationally traceable measurements aligned with the International System of Units (SI). Our calibration services reflect this in accuracy, precision and detail.
Training
We provide specialist training in measurement. Our training courses are highly recommended for personnel with technical responsibilities in metrology and calibration laboratories operating in compliance with ISO/IEC 17025 and for those seeking accreditation.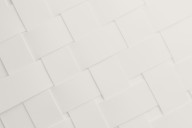 Ready to transform your business?
Get started today!
Learn more about the MSL.
You might also be interested in