New Zealand Agritech represents a collaborative effort involving various agencies, including Callaghan Innovation, New Zealand Trade and Enterprise (NZTE), Ministry for Primary Industries (MPI), Ministry of Business, Innovation and Employment (MBIE), New Zealand Ministry of Foreign Affairs and Trade (MFAT), and industry organisations, united under the Agritech Industry Transformation Plan (ITP).
This initiative holds immense potential to increase the industry's worth, facilitate expanded exports, and champion innovation and technology adoption across agriculture. Whether involved in apple cultivation or dairy farming, harnessing innovation within these sectors can offer substantial benefits and solutions to pressing challenges.
To enhance the growth of New Zealand agritech, comprehensive programmes have been developed in collaboration with industry, sector partners and the New Zealand Government. These targeted tools, advocacy and support, along with connection to local and international networks, are designed to empower agritech companies to create commercial collaborations, find capability and talent faster, and go global sooner.
Areas of focus
Agritech includes manufacturing, biotech and digital-based technology companies creating novel solutions for the agriculture, horticulture, aquaculture, apiculture and fishing sectors to improve yield, efficiency, profitability, sustainability, reliability, quality, or add value.
Agriculture has historically been the mainstay of the New Zealand economy and will continue to play a critical role. New Zealanders have innovated on the farm, in the orchard and across the primary sector, bringing world-first innovations to life to help produce better food. Some renowned examples include, mechanical innovations - the electric fence, biotech innovations - gold kiwifruit, or digital innovations - AI-enabled smart cow collars.
Agritech initiatives
Our unique offerings and initiatives.
Who we work with
Through the Agritech Activator, we support businesses of all sizes and business maturity stages that create products, services or solutions across the sector.
We also support the industry adoption of deep-tech R&D projects within universities and Crown Research Institutes that drive transformation within the agritech sector.
Customer story
Bluelab: The art of growing R&D efforts and growing revenue
Despite COVID-related challenges, Bluelab's pre-pandemic digital transformation, and their investment in R&D work alongside Callaghan Innovation, meant they could ride a direct to consumer growth wave.
Read more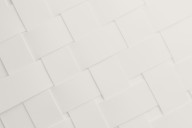 Ready to transform your business?
Get started today!
Visit the New Zealand Agritech website for more info.
You might also be interested in