Use our specialised engineering services to solve complex design and manufacturing challenges. We offer a broad spectrum of simulation capabilities to facilitate product development and performance testing without the need for expensive physical prototypes.
Customer story
Avertana: Turning a 'what if' moment into a world-first in extraction technology
Avertana has created a world-first extraction technology - supported by Callaghan Innovation - that turns steelmaking slag into valuable raw materials, equating to less waste and a better environmental footprint.
Read more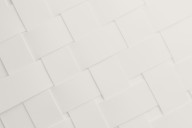 Ready to transform your business?
Get started today!
Contact us to discuss your specific business needs.
You might also be interested in