The construction industry sector in Aotearoa New Zealand has a low innovation intensity with slow productivity gains, a fragmented supply chain with minimal collaboration, a general lack of awareness of emerging issues and opportunities for new ideas to break through for companies to adopt new technology or modern methods of construction to scale their business transformation.
Construction innovation is essential for Aotearoa New Zealand's continued growth and development as it recovers economically from a global pandemic and from inflation. By embracing new technologies and innovation in Residential Construction, Vertical construction and Horizontal Construction, the country can build more sustainable, efficient, and resilient infrastructure for the future.
Callaghan Innovation is working alongside industry sector partners to build a more collaborative, productive, innovative, and sustainable construction industry. The Construction Innovation Mission's Vision is for Aotearoa New Zealand to be a leader in Construction Innovation within the Small Advanced Economies group and within the OECD.
If your business could play a part in creating a more advanced, innovative and exciting Construction sector, we want to hear from you.
Areas of focus
The term Construction innovation broadly refers to the introduction of new or improved technologies, materials, processes, and methods in the construction industry that increase efficiency, productivity, safety, and sustainability.
Areas of construction innovation that we have experience in, and are looking to enhance for Aotearoa New Zealand, include:
Digital Construction
Building Information Modelling, Digital Twins, AR, VR, AI, machine learning, IoT sensors, photogrammetry / 3D scanning.
Sustainable Construction
Smart materials like bioplastics, smart composites, renewable energy, thermal efficiency, acoustics materials, low-carbon cement, low-carbon steel, natural fibre insulation materials, construction and demolition waste-to-value, etc.
OSM (Off-Site Manufacturing) Construction
Prefabrication, Advanced Manufacturing / Industry 4.0, 3D printing.
Business Model Innovation
Market validation, commercialisation strategy, investment-readiness, innovation road-mapping, business strategy, joint ventures, partnerships, prototyping, new product development support, etc.
Enhancing the sector
Between 2021 and 2022, we've grown the number of Construction businesses that we've supported from 186 to 374.
145 businesses have received funding and advisory support through our products and the Whare. This group has seen:
increase year-on-year of full time employees (5x faster than the NZ average)
increase year-on-year of revenues (4x faster than the NZ average)
increase year-on-year on Research & Development spend (just under/over 1.5 times faster than the NZ average)
Technology roadmap
Explore our interactive Construction Innovation Technology Roadmap to discover the technology trends transforming the Construction sector.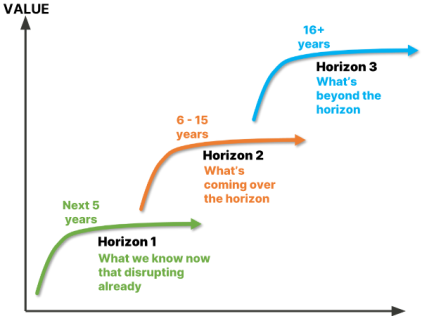 Why is this important?
Disrupt vs being disrupted
Enables construction businesses to create competitive advantage, uniqueness and new vertically-integrated value chains in the market.
Future-proofing R&D Investments
R&D is undertaken in areas that are likely to create disruption in future horizons as well.
Building the right capabilities
Informs businesses and sector partners on technology areas to mature existing capabilities in or to build new capabilities to create greater impact.

Who we work with
We're keen to hear from and support early stage and growth high-tech businesses, creating products, services or processes that improve the delivery, resilience and performance in the construction sector.

Customer story
QOROX: Pressing print on concrete
Printing its way to a more affordable, more sustainable construction industry, QOROX has used Callaghan Innovation support to accelerate its R&D and commercialise 3D concrete printing in New Zealand.
Read more

Customer story
Neocrete: Redefining concrete and cementing an eco-friendly future for construction
Neocrete: Redefining concrete and cementing an eco-friendly future for construction. Combining a father's invention, Callaghan Innovation supported R&D, and an entrepreneurial spirit, Neocrete has redefined concrete, with its mix reducing CO2 emissions from concrete production up to 40 per cent.
Read more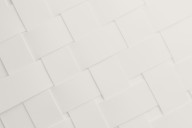 Ready to transform your business?
Get started today!
Want to contribute to transforming the sector?
You might also be interested in