Every idea, no matter how brilliant, faces hurdles on the path to becoming a reality. We're here to help — by putting the problem-solving expertise of over 200 top scientists and engineers, and our world-class R&D facilities at your disposal. No matter what technical challenges you're faced with, our specialist advice and proficiency in product development will help you tackle them and get from concept to world-beating, market-ready product and beyond.
Tailored Business Solutions
No two projects are alike – and neither are our solutions. By collaborating closely with you, we tailor-design a solution and deliver to your commercial timeframes.
Multidisciplinary Expertise
Our unique interdisciplinary services and breadth of knowledge allow us to approach challenges from multiple angles and combine expertise from different fields to provide innovative solutions.
IP Security and Confidentiality Assurance
We operate strict confidentiality and non-compete agreements with clients, so you can trust us with sensitive projects and proprietary information.
Support with Regulation Compliance
We can provide guidance on the regulatory landscape and mandated standards applicable to your industry, backed by deep technical knowledge.
Crystallising Innovations, End-to-End
Our comprehensive range of contract R&D services spans all parts of the development process, from the smallest seed of an idea, to the final take-to-market touches.
Unrivalled Equipment and Expertise
Access cutting edge equipment you won't find elsewhere, expertly operated by some of the brightest scientific and technical minds in Aotearoa.
"
The Advanced Materials team helped us find an alternative material to replace one we were using in the manufacture of our fuel sensor. The new material is much cheaper and it's easier to source. We've been able to manufacture 1000 new units at a quarter of the price of the original material, and with more certainty around the supply chain.
"
Michael Davis
New Product Development Manager, Levno
"
We've worked with a number of Callaghan Innovation's scientists and been very impressed with the experts' capabilities. The ability to work with them, and to access Callaghan Innovation funding in the early days, has enabled us to progress quickly and to the stage we're at now, where we're a serious contender in the plant protein space.
"
Ross Milne
General Manager, Leaft Foods
"
Callaghan Innovation's assistance has been absolutely immense.
"
Bex Rempel
CEO & Co-founder, ZeroJet

Customer story
Partly: Driving change in the auto parts industry
Digitally disrupting the $1.9 trillion auto parts market sounds tough. But Partly, with support from Callaghan Innovation, is doing just that with their global platform for replacement parts.
Read more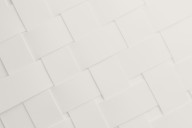 Ready to transform your business?
Get started today!
Our scientists and engineers love a challenge. Whatever the scientific or technical hurdle you're trying to overcome, make us your first call to discuss how we can help.
You might also be interested in