GlycoSyn is a world leader in carbohydrate, polymer, and complex chemistry.
With facilities based at Callaghan Innovation's Gracefield Campus, GlycoSyn can help you as a contract development and manufacturing organisation (CDMO), or a contract research organisation (CRO), to turn complex chemistry into commercial success on any scale.
We offer a comprehensive set of services in the drug development cycle, synthesising complicated bioactive molecules and developing reliable and robust manufacturing processes. This is backed by a track record in guiding clients through drug discovery and towards successful regulatory submission.
Our team of experts can help de-risk your drug's chemistry, manufacturing, and controls (CM&C) development programme. Our specialist expertise and regulatory understanding mean your products are safe in our hands, and your intellectual property is safe in our care.
Why do businesses work with us?
Discovery
As carbohydrate and polymer experts, we thrive on tricky chemistry and engineering challenges. From route selection to chemistry optimisation, and from chemical to chemo-enzymatic methods, we deliver complex molecules to the highest standards.
Development
We can ensure the safe, rapid, cost-effective scale-up of your multi-step chemical processes. Our dedicated development scientists are adept at chemical process optimisation and can guarantee solutions that are fit for purpose and set for success.
Analytical
Our Analytical Services division provides novel assay development, impurity identification, in-process control, and final product release testing. We also offer full method validation to meet ICH requirements for active pharmaceutical ingredients in pre-clinical and clinical trials.
GMP Manufacturing
Our bespoke cGMP manufacturing facility is where we apply our skills in complex chemistry, scale-up manufacture, and complete rigorous quality assurance. We are licensed to operate under PIC/S PE 009-14 (Part II) (ICH Q7 equivalent) guidelines to deliver predominantly clinical trial active pharmaceutical ingredients.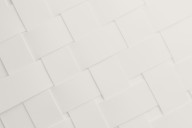 Ready to transform your business?
Get started today!
Find out more about GlycoSyn.
You might also be interested in