New Zealand's healthtech sector is experiencing impressive growth, contributing significantly to the country's economy, and having generated an estimated $2.9 billion in revenue in the 2021-2022 financial year.
Despite its success, the sector still faces a number of regulatory hurdles and limited access to funding, whilst taking on time-consuming and expensive product development.
Callaghan Innovation's HealthTech Whare has been established to help unlock the sector's full potential. The Whare's flagship initiative, the HealthTech Activator (HTA), offers support to healthtech companies across market validation, capital education, reimbursement strategy, regulatory planning, and clinical trials.
The goal is to accelerate the growth of New Zealand's multi-billion-dollar healthtech sector, creating jobs and fostering technological advancements that focus on critical healthtech issues. This aligns with the New Zealand Health Research Strategy's vision of becoming a world leader in health research and innovation by 2027.

What is HealthTech?
Health technology - most often known as healthtech - is defined by the World Health Organization as the "application of organised knowledge and skills in the form of devices, medicines, vaccines, procedures, and systems developed to solve a health problem and improve quality of lives." This includes pharmaceuticals, devices, procedures, and organisational systems used in the healthcare industry.
The New Zealand Vision for Health Technology states that technology is revolutionising health systems. Automated systems are carrying out repetitive and predictable processes, advanced analytics are providing new insights into complex health problems, and research breakthroughs in human science are making 'personalised medicine' a reality for more people.
Healthtech Businesses supported
The HealthTech Activator
Bring your health technology innovation to life, positively impacting the well-being of patients globally, through specialist tools, expertise, and events.
The HealthTech Activator has helped connect or support more than 200 emerging HealthTech businesses in bio-pharma, medical devices , diagnostics, and digital health with 1:1 advisory support, capability building modules, workshops, webinars, and other relevant digital content via a web platform.
"
The workshop was specifically for businesses in the health field, and the facilitator was highly experienced in health. The session gave us a whole framework for market validation – how to schedule and conduct customer interviews to really test our assumptions and avoid the typical mistakes startups make.
"
"
The HealthTech Activator has run amazing programmes and given us amazing access to grants, information, insights, programmes, referrals, and all their networks that they have so graciously pulled us into and shared with us.
"
"
We've been really fortunate to be one of the first organisations to be able to work with the HealthTech Activator. So, for about two and a half years we've been involved with workshops, webinars, and it's been incredibly beneficial to our company. Something that was very helpful for us was a market validation workshop. It was led by a world-leading expert and other companies in the workshop were really inspiring. We were able to come away with plans that were useful to us right in that particular part of our journey. The HealthTech Activator helped us to navigate quite a complex landscape. They helped us to understand what we needed to do, when we needed to do it, and who we needed to speak to.
"
Dr Elizabeth Berryman
CEO & founder, chnnl

Andrew Clews
Head of HealthTech Whare
De-risking the commercialization journey for early-stage deep tech companies
As the Head of Health Technology at Callaghan Innovation, I lead a dynamic sector team dedicated to supporting NZ-based HealthTech businesses in commercialising their R&D.
Read more

Customer story
HeartLab: Getting a jump start to help fight heart disease
Heart disease is one of the world's most preventable causes of death. Healthtech startup HeartLab is on a mission to help the doctors diagnosing it, using AI to give them better, and quicker, information from echocardiograms.
Read more

Customer story
Helico: Letting food be the medicine, literally
From science fiction to reality, deep tech startup Helico is wanting to produce life-saving therapeutic compounds from plants and, ultimately, 'edible medicine'. Callaghan Innovation is supporting in every way possible.
Read more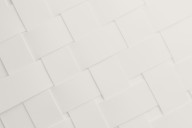 Ready to transform your business?
Get started today!
Visit the HealthTech Activator website for more.
You might also be interested in