We can help you to address challenges across design, materials and textiles, electromechanical and manufacturing aspects of microsystems and components. Notably, our work includes creating solutions for sustainable packaging and innovative textiles derived from repurposed materials.

News
Researcher creates 'smart silicone' that reacts to heat and light
A Wellington researcher at Callaghan Innovation is looking to commercialise smart silicone elastomers with nanoparticles that reacts to heat and light.
Read more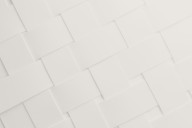 Ready to transform your business?
Get started today!
Contact us to discuss your specific business needs.
You might also be interested in