We can help with a broad range of data-related challenges, offering insights into knowledge systems, data organisation, infrastructure, training data considerations, and optimal AI implementation practices to improve business value and efficiency.

Customer story
Partly: Driving change in the auto parts industry
Digitally disrupting the $1.9 trillion auto parts market sounds tough. But Partly, with support from Callaghan Innovation, is doing just that with their global platform for replacement parts.
Read more

Customer story
Snowberry: Trusting the process to develop skincare that can be trusted
With a heavy R&D investment, Kiwi skincare company Snowberry has put the focus on scientifically-backed, natural skincare that customers can trust. They've also trusted Callaghan Innovation to help along the way.
Read more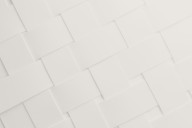 Ready to transform your business?
Get started today!
Contact us to discuss your specific business needs.
You might also be interested in