Collaborate with our experts in digital signal processing to develop innovative wireless solutions. We can assist you in enhancing signal quality and precision within your systems, eliminating signal interference, and extending the range or accuracy of wireless communication.

Customer story
CORE Transport Technology: New Zealand tech disrupts air cargo industry
Kiwi innovation, and collaboration, is turning global aviation logistics on its head, finally giving airlines the ability to track cargo in real time.
Read more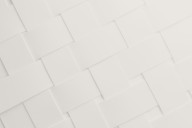 Ready to transform your business?
Get started today!
Contact us to discuss your specific business needs.
You might also be interested in