Every business has to find its unique path to growth. Navigating this path can be especially challenging for Frontier Ventures and Māori businesses — but we're here to help. From start-ups to expanding, established enterprises, we guide and fuel your growth by identifying and unlocking opportunities that you can exploit to grow sustainably. We'll help you set the right goals and objectives, and then provide the mentoring and expert assistance you need to achieve them.
Benefits to your business
Learn by doing
Our Business Innovation Advisors will not only coach you through the immediate barriers to your business growth, but also equip you with tools and help you develop the capability you need to drive sustained commercial success.
Learn the hard lessons the easy way
De-mystify and de-risk your innovation journey. You will benefit not only from the skills and experience of our Business Innovation Advisors, but also from the lessons they have learned from over 2,000 engagements with innovative businesses just like yours.
Businesses supported by the team since Callaghan Innovation's inception in 2012
Years of team experience in businesses of all sizes, life stages, and roles

Customer story
Neocrete: Redefining concrete and cementing an eco-friendly future for construction
Neocrete: Redefining concrete and cementing an eco-friendly future for construction. Combining a father's invention, Callaghan Innovation supported R&D, and an entrepreneurial spirit, Neocrete has redefined concrete, with its mix reducing CO2 emissions from concrete production up to 40 per cent.
Read more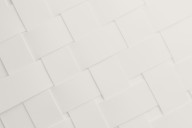 Ready to transform your business?
Get started today!
Are you a Frontier Venture or Māori business (or both) and want the support of our Business Innovation team?
You might also be interested in