Tap into our bio-innovation capabilities, including developing and characterising enzymes for specific applications, such as specialty chemicals, functional foods, cosmetics, and more.

Customer story
Manuka Bioscience: Developing mānuka oil into a natural antibiotic
With huge growth potential, Mauka Bioscience - alongside Callaghan Innovation - is developing and testing using mānuka oil to more effectively treat skin infections.
Read more
Customer story
Mānuka Health: Pioneering the power of New Zealand propolis
A Kiwi natural health company that helped pinpoint the active compound in Mānuka honey has also, alongside Callaghan Innovation, spent the last decade investigating the protective properties of propolis - and the results are compelling.
Read more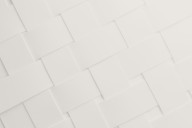 Ready to transform your business?
Get started today!
Contact us to discuss your specific business needs.
You might also be interested in